1. Navigate to the Payment Methods page in your project Console and click the 

 icon to add a card. 
2. Input your information. Please ensure your address matches what your bank has on file.
3. Now we have the new card saved. Let's modify your auto-recharge settings so Twilio knows to recharge the correct card. Go to the Billing Overview and click "Configure Auto-Recharge."
4. Click "Change" beside the card currently configured for Auto-Recharge.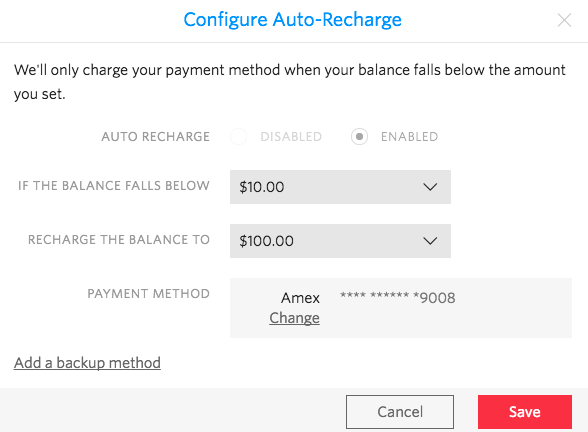 5. Select the newly added card and Save.