Table of Contents
How is a support plan assigned to a ticket?
When receiving a support ticket, our ticketing system checks your user ID, or email, to determine what account SID you are associated with.
If the Twilio account SID your user ID is associated with has a support plan, that support plan is applied to the ticket.
If your user ID is not found on any account SID, the ticket will be created with the default plan of Developer Support.
To ensure that your ticket is applied the proper support plan, please check that you are logged into the correct Twilio account SID or are using the correct user email when submitting a ticket.
How can I check which Support plan I have?
You can check your support plan from the Support Center in Console.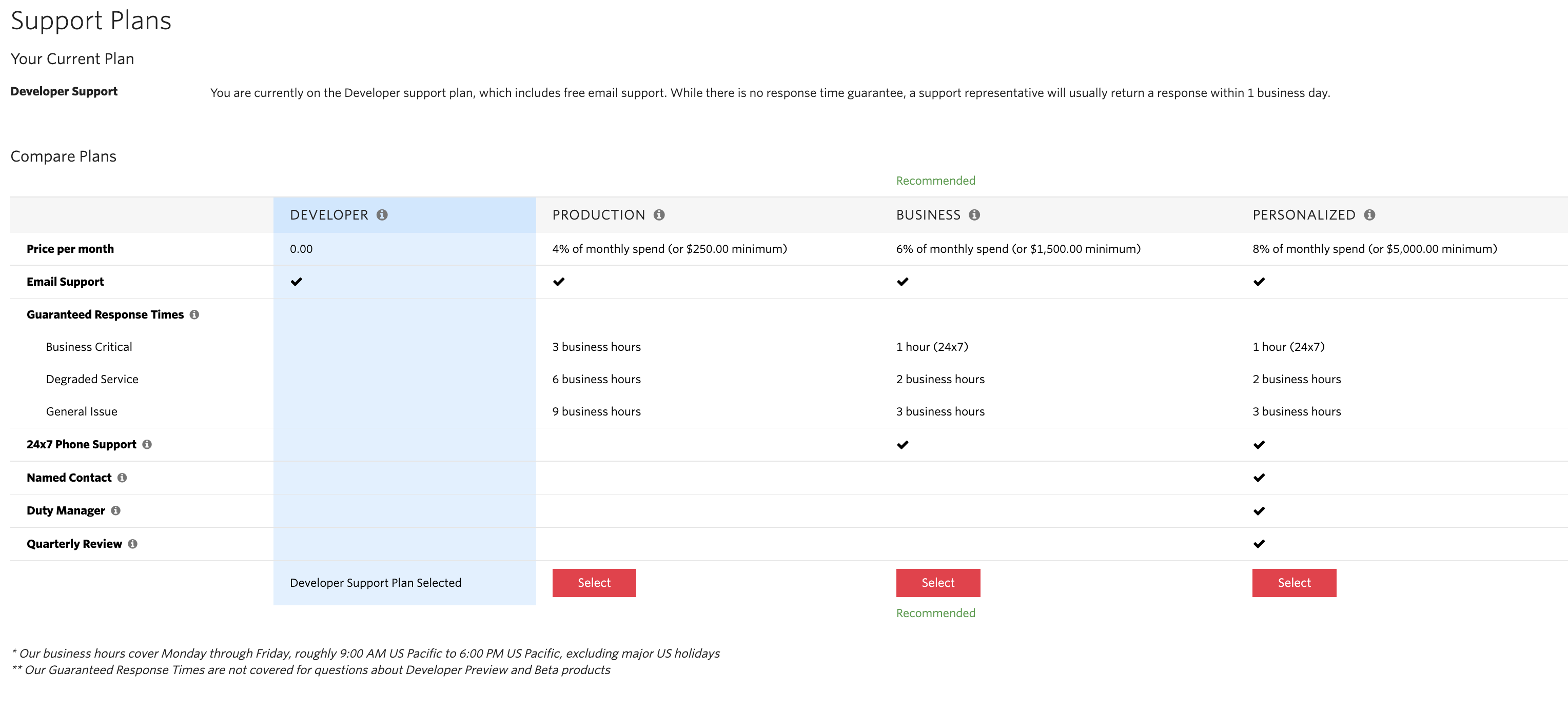 Related Topics