Twilio Support is available to answer any questions you have about product capabilities, building Twilio apps, and troubleshooting. This guide explains how to best reach out to them.
Note: If you're not a customer yet and are interested in using Twilio for your business, please use the Talk to Sales link.
Step 1: Check our docs for answers to your questions
Twilio Docs: Our API definition docs have sample code for all of our products, in each language our SDKs support. Here you'll also find tutorials and our quick start guides to get you up and running quickly.
Twilio Support Help Center: Our support docs contain information about billing, account management, answers to frequently asked questions, and product introductions for non-developers. We also have a number of in-depth troubleshooting guides.
If you're unable to find what you need in one of these resources, please continue to step 2.
Step 2: Contact Twilio Support
If you can't find what you're looking for in our documentation, don't worry, we're here to help. Depending on your Twilio support plan, we offer multiple options for reaching out to us.
| | | | |
| --- | --- | --- | --- |
| | Twilio Console | Chat | Phone |
| Developer | X | | |
| Production | X | X | |
| Business | X | X | X |
| Personalized | X | X | X |
To begin, click the Talk to Support link in the top navigation bar to see the options available to your plan.


Users who are logged in can request support assistance from the Submit a Ticket page in Console.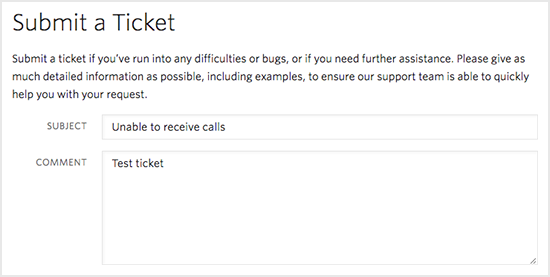 If your plan supports Phone support, you will see your Support Contact number at the top right along with your current Support Plan.

If your plan supports Chat support, you can click the "Chat with us" icon at the bottom right and type the description of the issue. Click "SUBMIT" to start the Chat with the Twilio Support.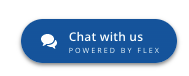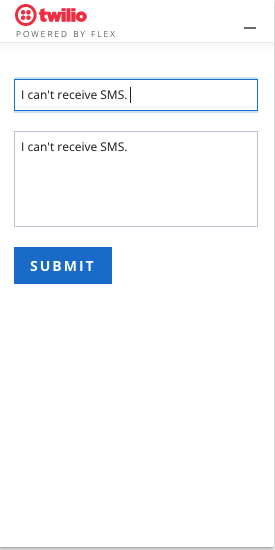 Step 3: Respond to an open support request
Twilio's support team will respond to your request, and may ask for additional details or clarifications.
Support requests submitted via Console will show responses from Twilio support. You can reply to tickets here as well or directly from your email as well. This applies to tickets you have opened for the account SID you are logged into and can be found in the Ticket History section of the Support Center.
Once your questions have been answered, you can close your request via a solved link in email, or in Console.
Additional resources