Yes you can now use alphanumeric sender ID to send messages to supported countries when using Messaging Services. Simply enable the Alpha Sender ID checkbox under Copilot Features Settings, and specify the Alpha Sender ID you wish to use. Use the Verify button to validate the length and legitimacy of the sender ID. Make sure you click on the Save button to associate the sender ID with the Messaging Service.
Please contact Customer Support to enable alphanumeric sender IDs for your account before using Alpha Sender ID.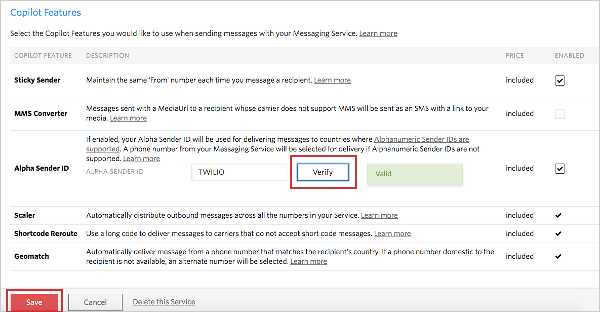 You can find the full list of countries where Alpha Sender ID is supported in the FAQ International support for Alphanumeric Sender ID.