The product links associated with a Twilio project can be modified at any time. This is also done for some projects that are created using a predefined template (e.g. Account Notification, IVR, etc).
For projects created using a template or with a user-specified "custom" configuration, only Owner or Admin role users have permission to modify these selections. All users associated with these projects will have the same navigation menu.
For older projects, every user will have a unique configuration for the product menu and can modify this list of products/links at any time.
In order to access the navigation menu in order to make a change, you can use the

button on the left-hand side of the console. Users with the required permissions will then see the option to "pin" or "unpin" products as links to the console navigation menu: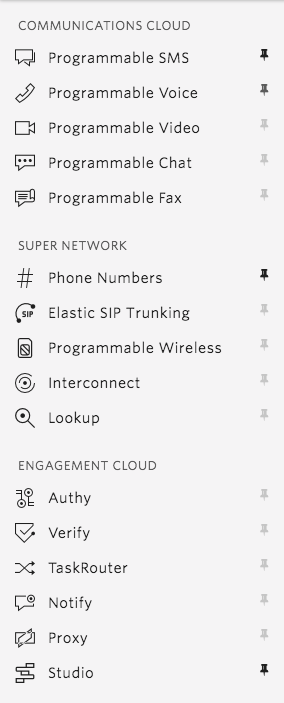 If you are interested in modifying the selected products but do not see the above icons when expanding the menu, you should contact the owner or admin users associated with your project in order to upgrade your permissions or to make these updates on your behalf.