The product links associated with a Twilio project can be modified at any time. This is also done for some projects that are created using a predefined template (e.g. Account Notification, IVR, etc). We call the process - "pinning".
Note that the pinning is individual per user per account, this means that newly invited users to your account - have to start off with exploring the products and add the ones they are interested in using.
How to Pin or Unpin a Product
To pin/unpin a product in your Develop sidebar, access the Explore Products page, a link at the bottom of the Develop sidebar: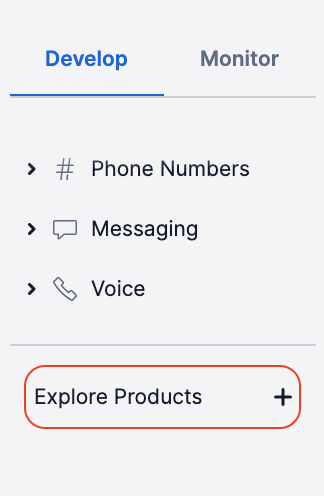 Once there, browse all our products and you can Pin/Unpin them by clicking the pin icon at the top right corner of each product card: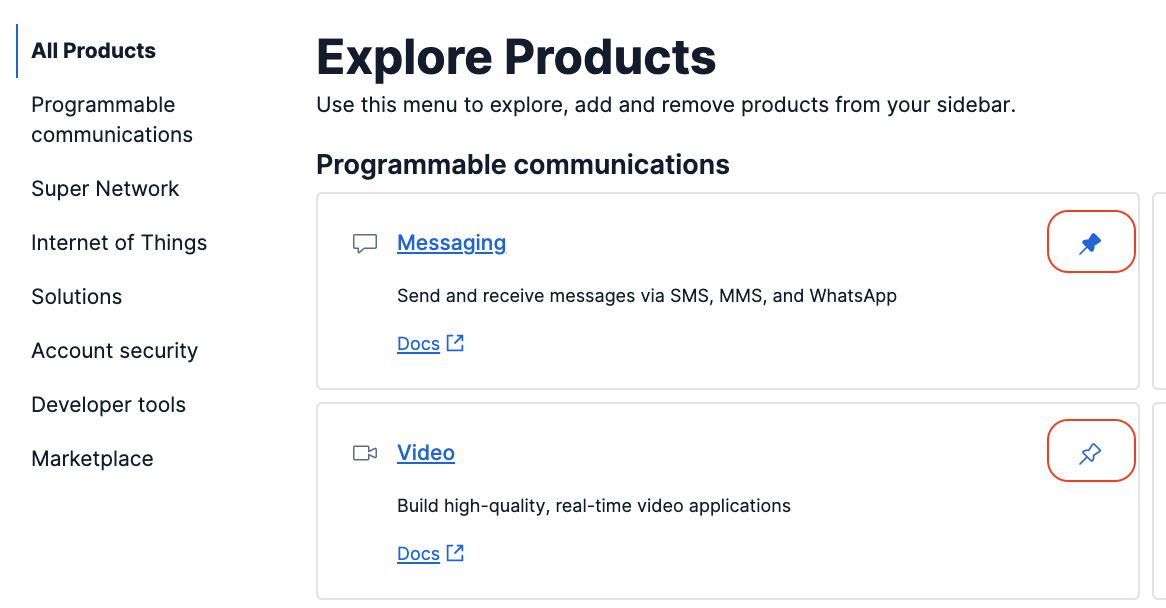 Some products are now offered for data processing in regions outside the US. These products will display the Regional identifier. If you are using a product in a region outside of the US for data processing be sure to pin the product for the correct region using the drop down option next to the pin icon. Learn more about Regional Product Availability here.