Before we begin
This page provides guidance on how to submit your onboarding request for Lookup Identity Match // Lookup SIM Swap // Verify SNA APIs
Carriers are sensitive to the usage of their subscriber data and with sharing with third parties.
For this reason, they want to understand the companies their data is getting shared with and for what purpose.
Carrier Approval Process
For access to carrier data, there is an approval process in which Twilio will manage for you with the carriers. This process can take 2 to 4 weeks.

Documenting User Flow
Carriers require review of the customer's web/app flow; to understand where the user enters their details and when data is requested
- Account Creation of Modifications: Authentications associated with the creation of a new user account
- Login Events: Authentication associated with app/site logins
- Transaction Events: Authentications associated with other user transactions
Examples of screenshots & callouts
We highly recommend that you download the examples for better clarity: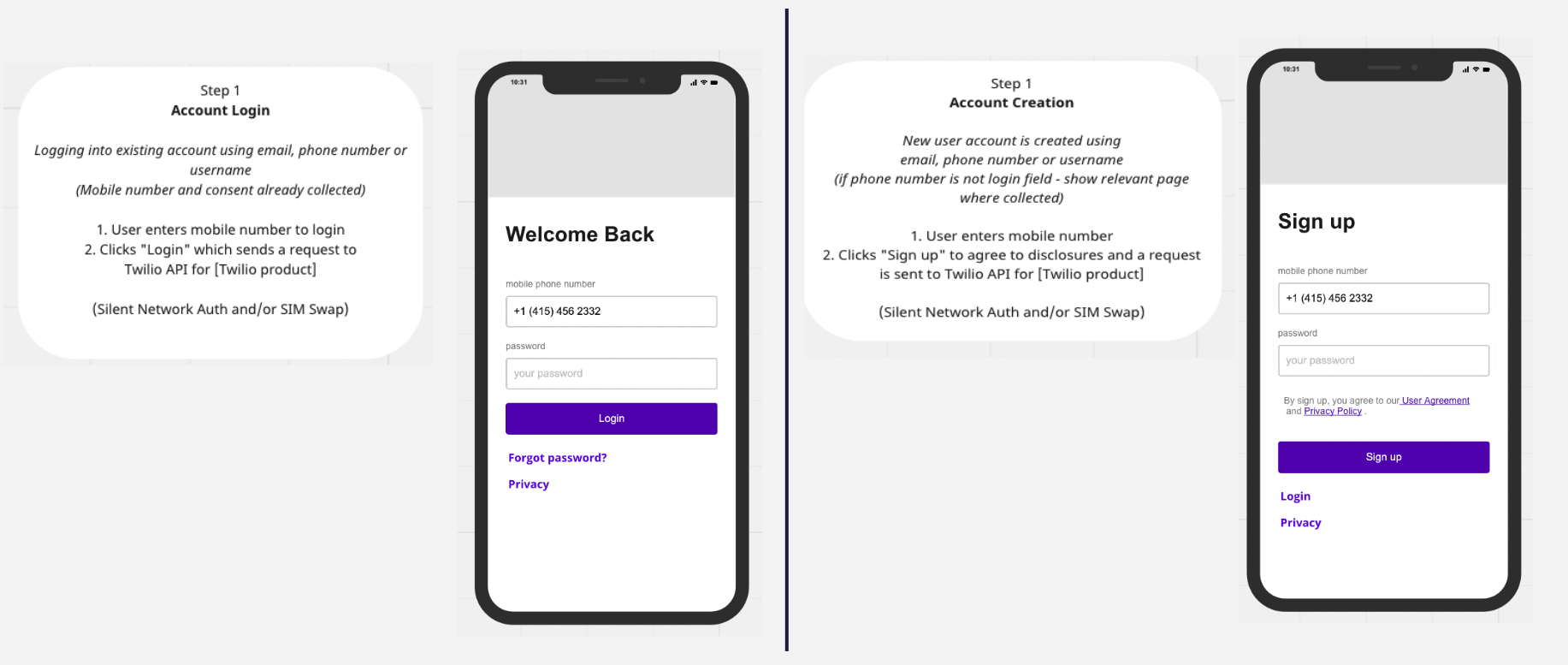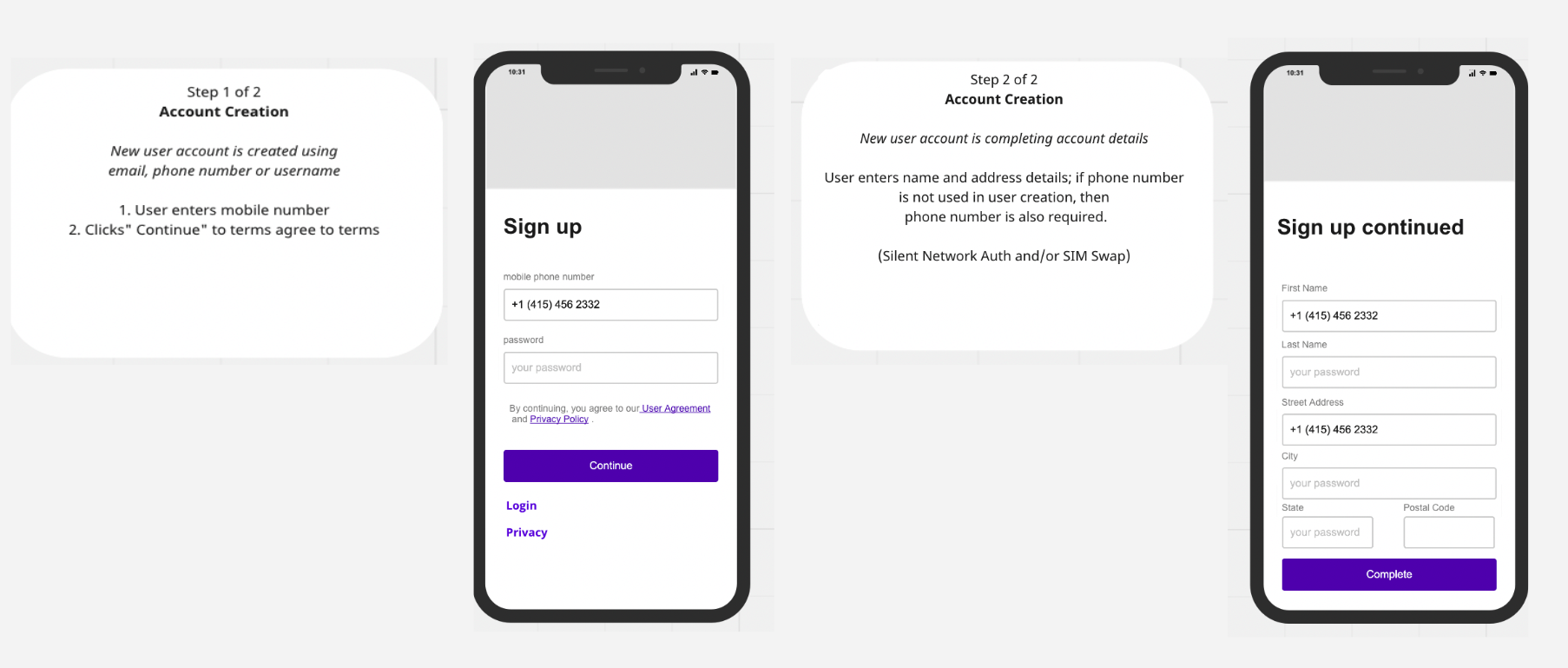 Data Processing Disclosure Requirements - Overarching Principles
1. Customers are expected to make full disclosure in their terms and conditions/privacy policy that end user data is being shared with 3rd parties to verify identities and detect/protect against fraud. It is strongly recommended that specific reference is made to the fact that 3rd parties include Mobile Network Operators
2. Where Legitimate Interest (GDPR) is used as the legal basis for processing customers must be able to confirm that a balance test has been conducted to make this determination
Specific Requirements
In certain countries the Mobile Network Operators (MNO) require the customer to obtain user authorisation on their behalf by including specific text in the customer's terms and conditions/privacy policy. This is purely in relation to the MNOs processing activities in order to generate identity verification results. Once we receive your request the onboarding team will contact you with the specific details for your submission.
Submit your request
Complete the Customer Information and Use Case Form and submit. We recommend that you prepare the necessary screenshots in advance of submitting the request.
If you need assistance to fill up the form you can contact us at accsec-onboarding@twilio.com